About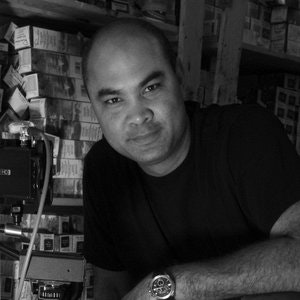 I've always loved making images, watching the light, and using it to create mood and drama. Since I was a kid using my Dad's Super-8 camera, to photography in high school, I found what I was passionate about it and pursued it as a career. I am a Toronto-based Cinematographer with over 25 years of experience in broadcast, and commercial filmmaking. I have used my experiences in film and video to bring high production value on every type of project.

I was the first person in Canada to test shoot the new Sony FS7, F 55, FS 700, and Sony F3. I shot footage for Vistek and Sony Canada's launch of the F55. My F3 footage was used on the official Sony Blu Ray to promote the camera in North America, and also spoke at the Toronto chapter of SMPTE about DSLR shooting in spring of 2010. I was also invited to the global launch of Canon's C300 digital film camera in Hollywood. I produced a short film for the Canadian launch, and spoke at the events across the country. Recently, Arri news wrote an article about my experiences with their lights, and The Producers magazine did two features about my experiences with the F3.
MY WORK
My work includes local and international projects shooting commercials, branded content, drama and documentaries, and my experience includes a wide range of broadcast series in single and multiple camera set-ups. I can also facilitate crews of any size for shoots. This extensive variety has helped develop an efficient process to meet clients creatives. Please see my CV, equipment lists and demo reels, or contact me for further information.
Several of my projects have been nominated or won international awards including Eleftheromania (best drama - Toronto Shorts film festival). A 2019 CSA nomination for TSN- The mystery of Paul Ranger, 2018 CSA nomination - for TSN - Growing up Fast. In 2013, best cinematography - Scare-a-thon Festival for the feature film "The Basement" , and was nominated for the CSC's best cinematography for "Kraft Canada - Slice of the Living Dead".